On January 26, Sinopec and LyondellBasell announced the signing of an agreement to form a 50:50 joint venture (JV) which will produce propylene oxide (PO) and styrene monomer (SM) in Zhenhai, Ningbo. This is the second JV set by the two sides since the first JV was established 14 years ago. The new JV will operate under the name Ningbo ZRCC LyondellBasell New Material Company Limited.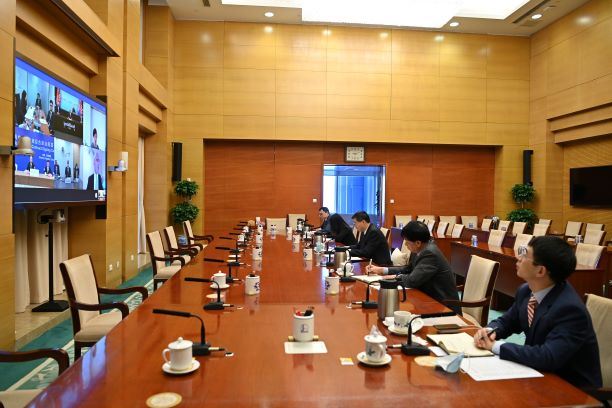 Mr. Yu Baocai, Vice President of Sinopec Group, stated that the establishment of the new JV is not only in line with the national drive for further opening-up, but also a vital step for Sinopec to deepen and expand the international operations. Yu Baocai expressed his expectations for the new JV to further consolidate and strengthen the long-term strategic cooperative relationship between the two sides, complement each other's advantages, actively grasp the opportunities of green upgrading and innovative transformation in China's chemical market during the 14th Five-Year Plan period, move forward to the high end of the industrial value chain, provide more high-quality and high-end product services for customers, and create broader development space for enterprise.
    Mr. Torkel Rhenman, Executive Vice President of LyondellBasell, stated that the establishment of new JV is a win-win cooperation. He hoped that the joint venture cooperation between the two sides could become a model of Sino-foreign joint ventures, and create more value for mankind by making use of their technologies and capabilities. Torkel Rhenman also expected that the two sides would adhere to the cooperation principle of "equality, respect, mutual benefit and win-win" and further seek cooperation in the downstream industry chain.
    The new PO/SM plant is expected to be built by the end of 2021. The plant will use LyondellBasell's technology with capacity of 275 KTA PO and 600 KTA SM.